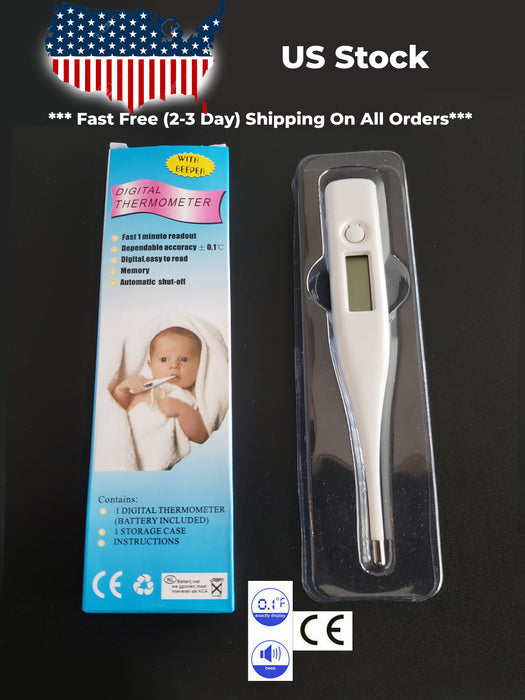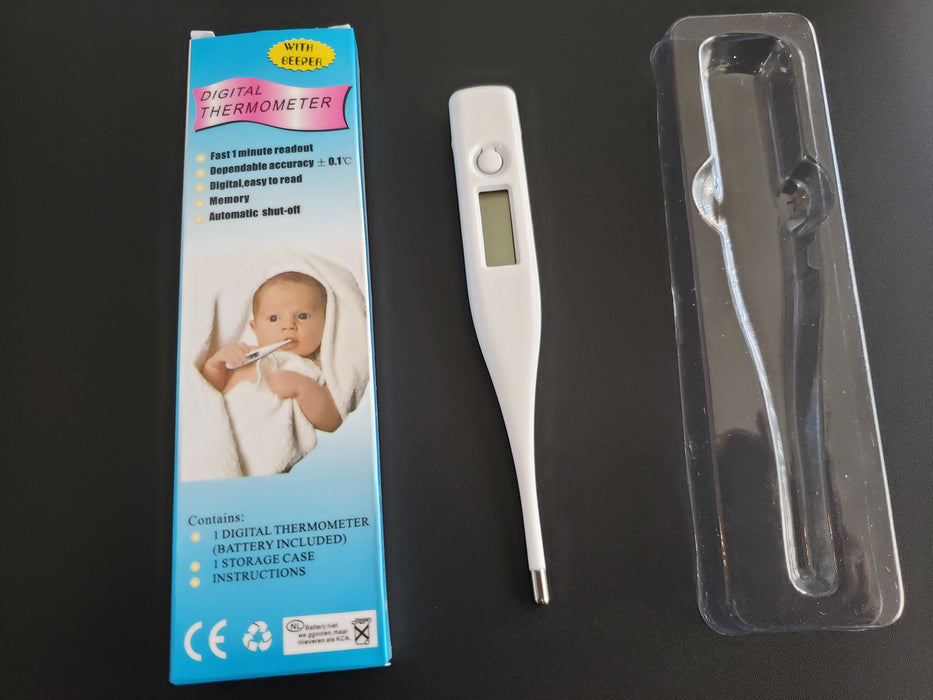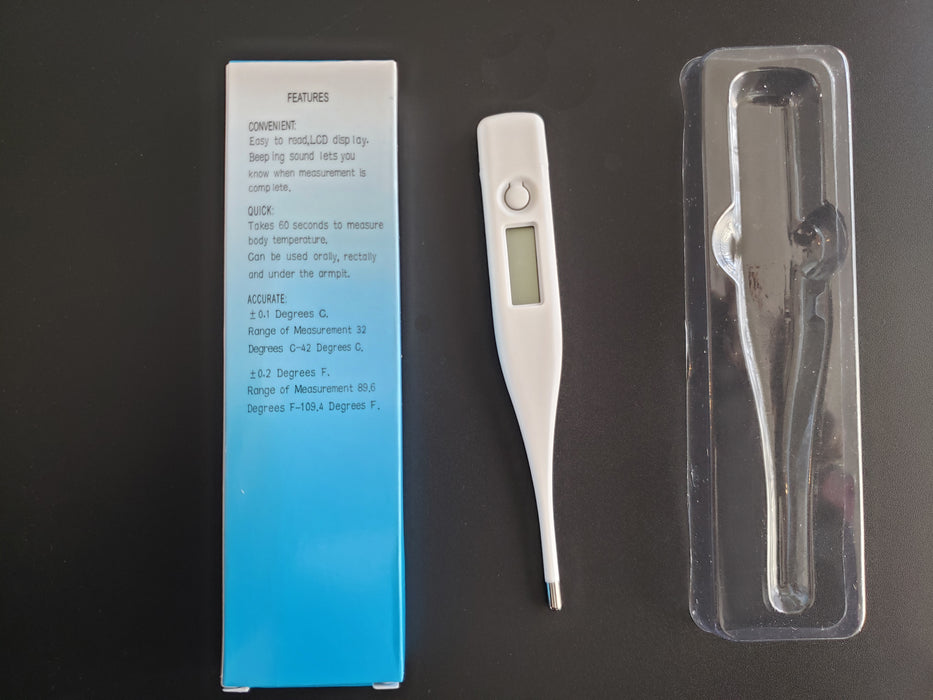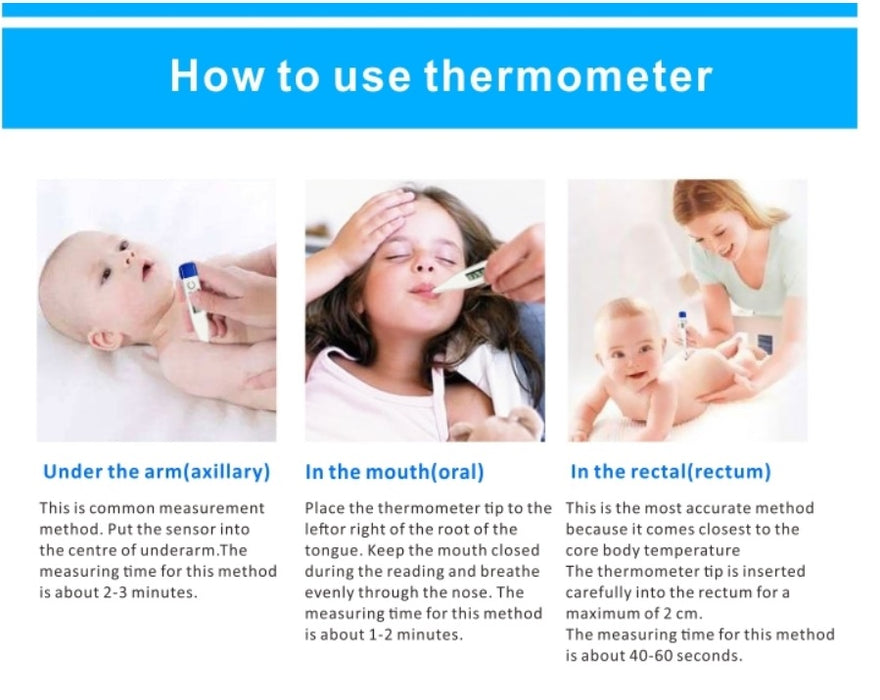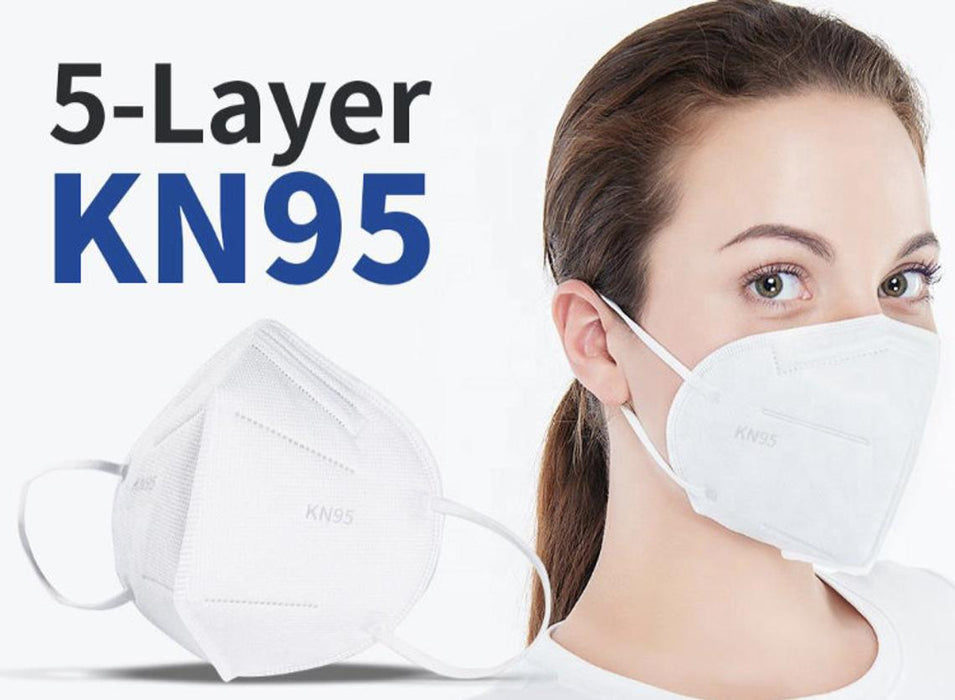 Digital LCD Oral Medical Thermometer For Baby Kids Adults Health Fever FDA Compliant!
*** Fast Free (2-3 Day) Shipping On All Orders***
1 Digital Thermometer

Easy-to-read LCD screen

Accurate to within 0.2 degrees Fahrenheit
Last read memory

Rigid tip design, auto shut-off.
Easy to read LCD screen provides a fast and accurate reading within 60 seconds and beeps when it's ready.

Also has a memory feature, an on/off switch, and auto shut-off feature. Perfect for care packages, home use, and use in clinics and doctors' offices.
***NOTE***
These are already setup as °F, but when powering on, if you hold the power button too long it switches to °C(so holding power button long toggles between °F & °C).
Instructions:
1. Always disinfect the probe tip with alcohol before use.
2. Push On/Off button and wait for the LCD screen to read "Lo" with a flashing "°F".
3. Position in mouth, armpit or rectum to get a temperature reading.
4. Read temperature after beep is heard.
***Note***:
"Lo" does not mean 'Low Battery'. "Lo indicates that the temperature the thermometer is reading is below 90 °F. At normal room temperature, "Lo" reading indicates the thermometer is functioning properly.
         ---------------------------------------------------------

Battery : 1 x AG3 / LR41 Battery (Included)

 ---Orders After 4:00pm E-Time, Ships First Thing Next Day!---