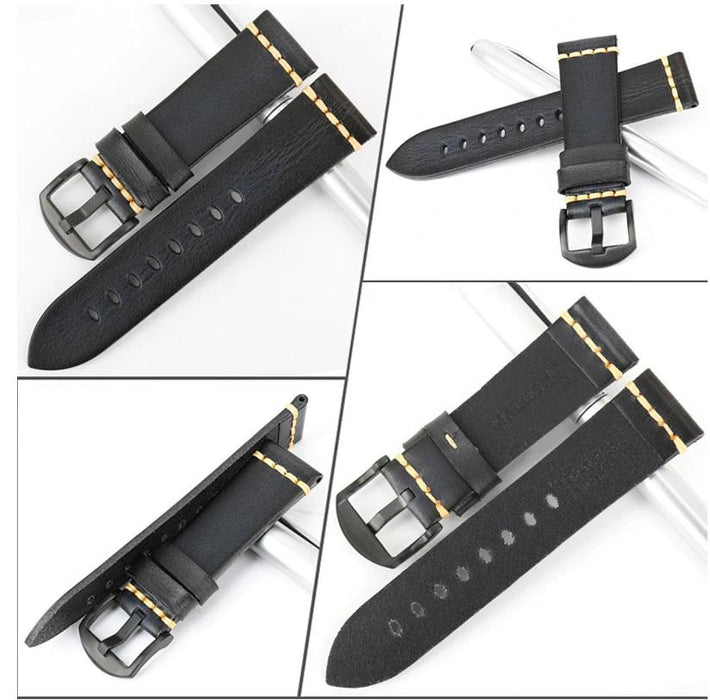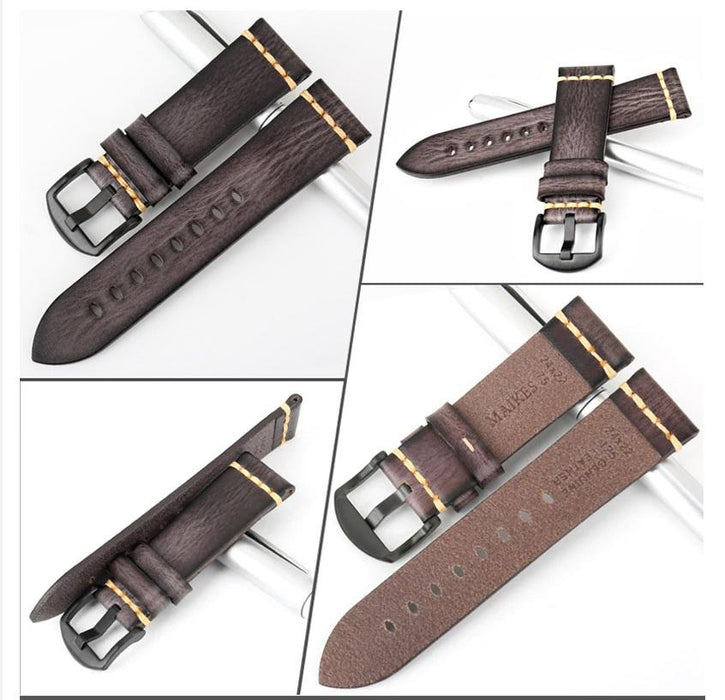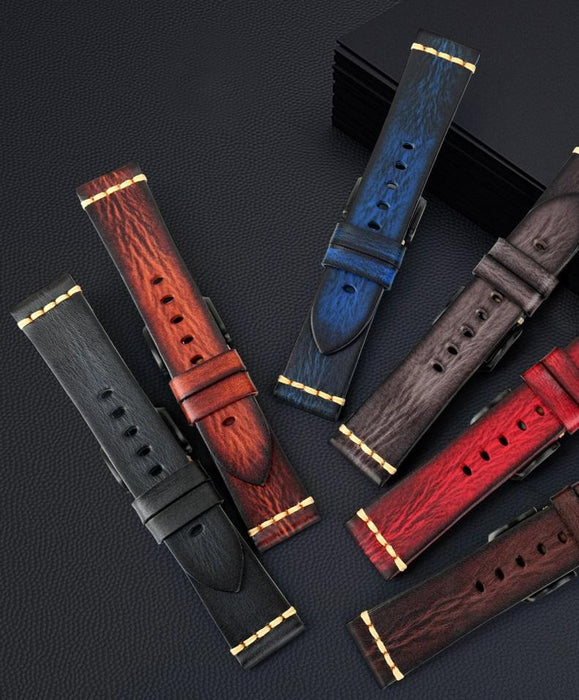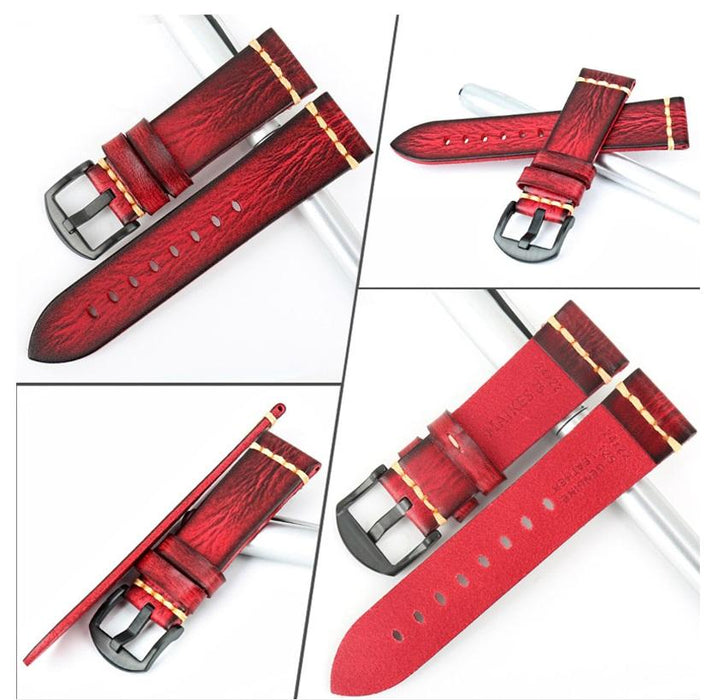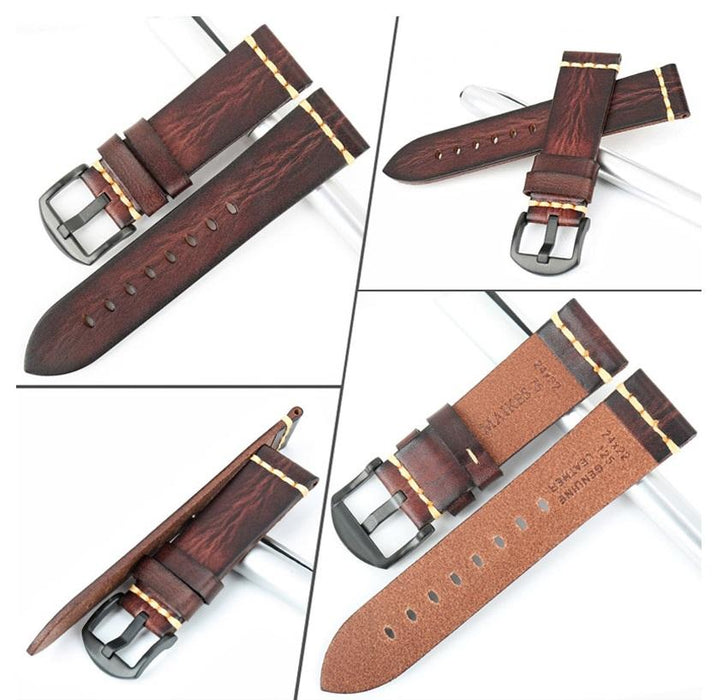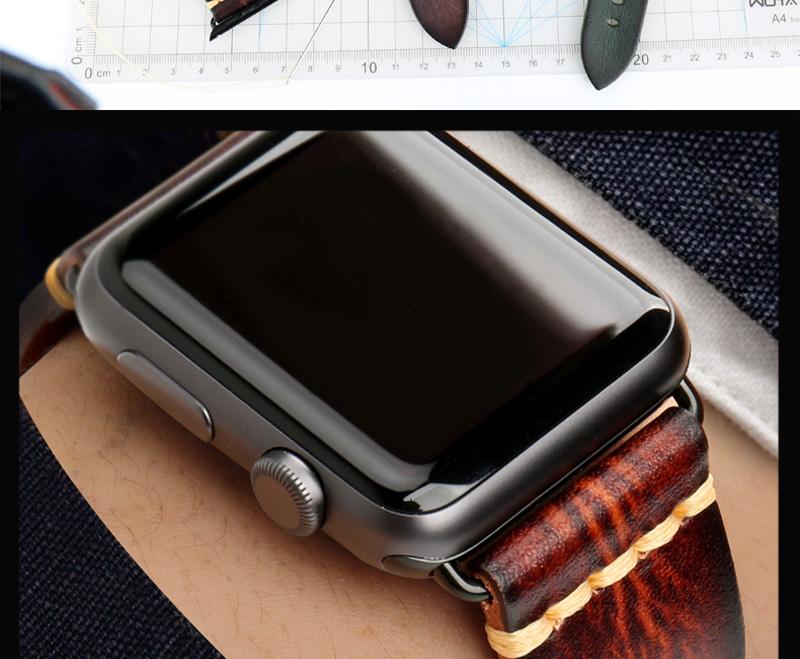 Apple Watch Leather Band For Series 1, 2, 3, 4, & 5
Free Fast 2-3 Day Delivery!
Apple Watch Band / Watch Strap Replacement for Apple Watch 42mm 38mm 40mm 44mm Series 5/ 4 / 3 / 2 / 1 ALL models / Nike+ / Hermès / Edition

Product Material: Band--Vintage Oil Wax Leather / Greased leather; Buckle--Stainless Steel; Adapter--Stainless Steel

About Product:it is the first layer of leather after grinding, oiling, waxing after the formation of a special leather effect. It is a fashionable leather craft with retro art effects.

Product Characteristics:The surface of the leather is easily scratched,and disappears when wiped with a cloth.Also The oil wax leather are stronger to attract oil and water. When the oil wax leather watch band is stained with water or oil, the color becomes darker.

It is characteristics of oil wax leather that give it a feeling of vintage and vicissitudes. The color difference slight,discoloration, and dark marks are normal antique effects and are the main reasons for its popularity.

Note: The leather color may become lighter when the watch band is bent or twisted. Based on the characteristics of oil wax leather, different batches of products may have a slight difference color. Some products may be somewhat stiff to use for the first time, and will become more and more soft after a few uses.
In The Box:Band comes with two adapters,it is easy to replacement your strap, If you have any problems with your order please contact us for prompt and courteous service